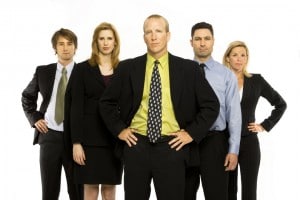 I can't tell you how many times in the family business I see people comfortably settling in to certain roles and responsibilities based upon their own needs not the needs of the business.
Take for example the family I was working with recently.  The more we clearly outlined performance expectations and standards, and mapped out where the family business needs to be for the arrival of the next generation, the more it became clear higher levels of results needed to be produced.
As we began discussing this, one brother spent a lot of time telling us about all the things that he's doing.  That's great but unfortunately many of those things are not the things that are most strategic for the business.  Or more importantly, what he's working on is what he enjoys the most, but not necessarily what he's good at!
In family business coaching we are constantly focusing on what the business needs to be successful.  Many times this involves what we call professionalizing the firm.  That often entails identifying higher levels of predictable and professional accountability for results.
It's our job as coaches to "referee" with the family members and help them gain objectivity about what results are being produced and who should be producing them.  Many times this process involves prying a few fun things out of people's hands and putting a few more difficult things on their plate.
If they can't produce the results they are asked to produce then we help them identify what's missing, is it skill, commitment, or talent?  Through coaching we will create a process to help them identify the gaps and they will be held accountable to closing those gaps.
At the end of the day, as family business coaches, we want to see all of our players succeed and win in the marketplace and the family for that matter.  Sometimes that involves helping them find the right role on the team and helping them acquire some new skills so they can produce high-level results.
Business is a competitive sport.  If the family business doesn't continue to challenge itself and challenge its teammates to be open and honest about their performance and strive to compete at the highest level the family business will go extinct.